Sub-Miniature Pushbutton Switches
PA Series
Illuminated Sub-Miniature Pushbutton Switches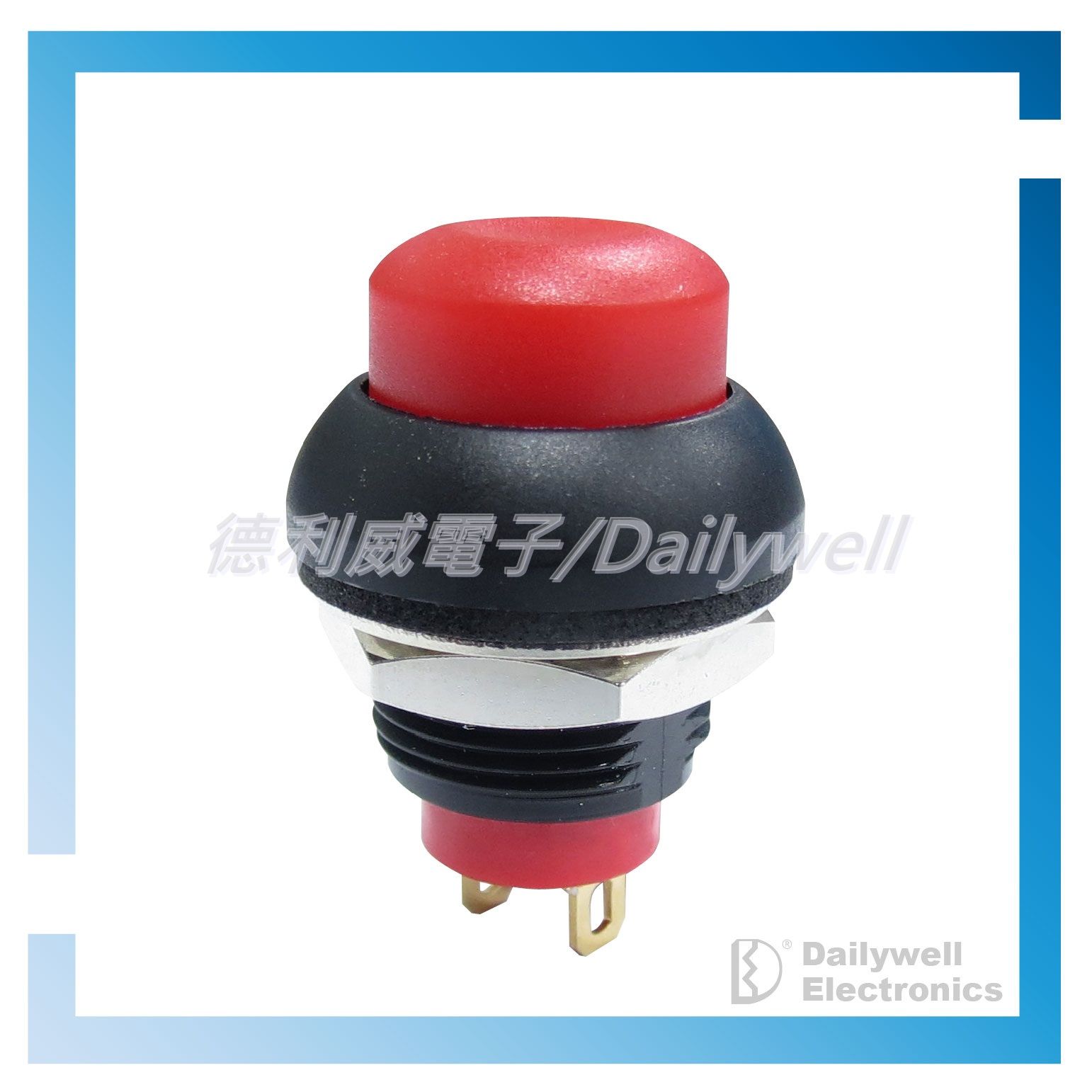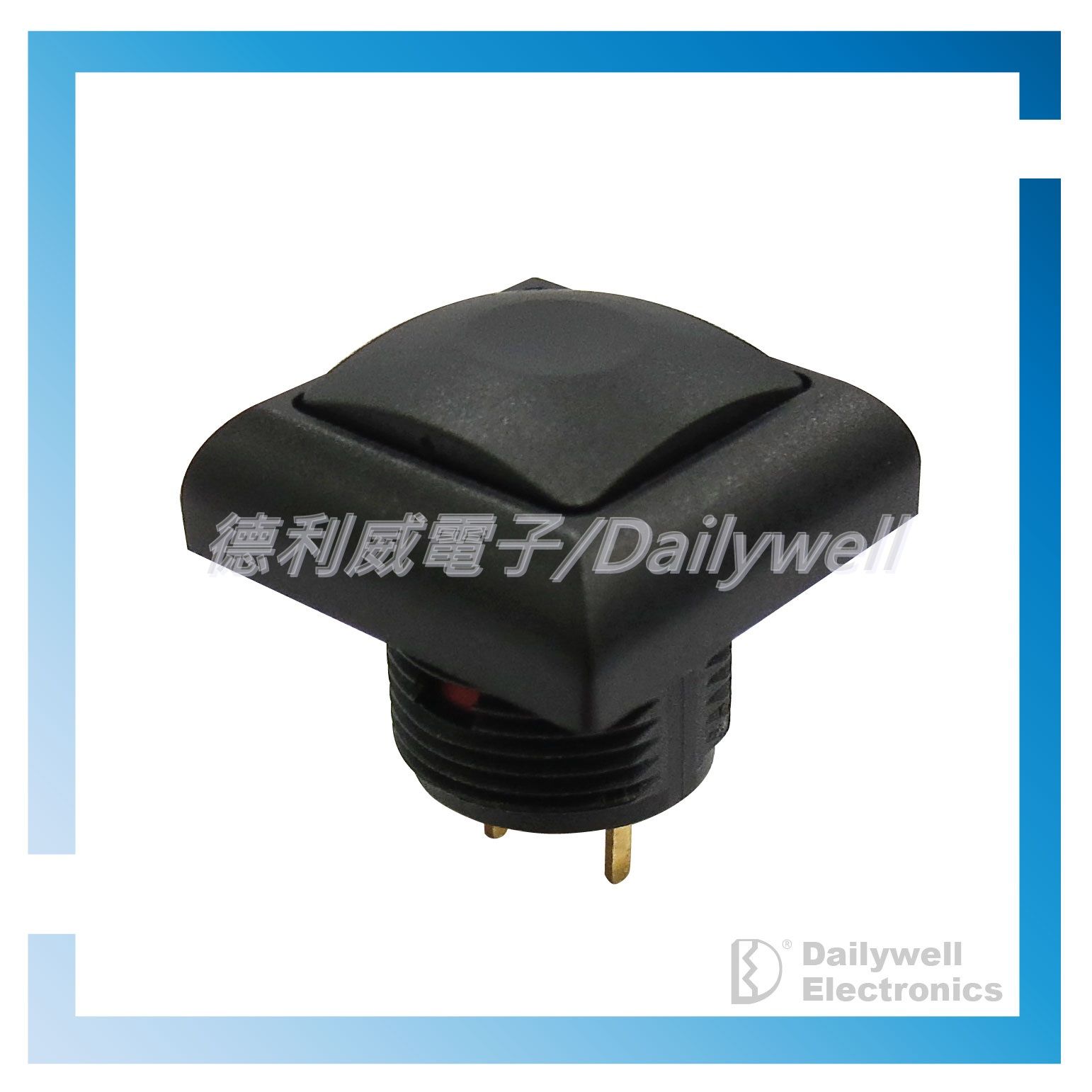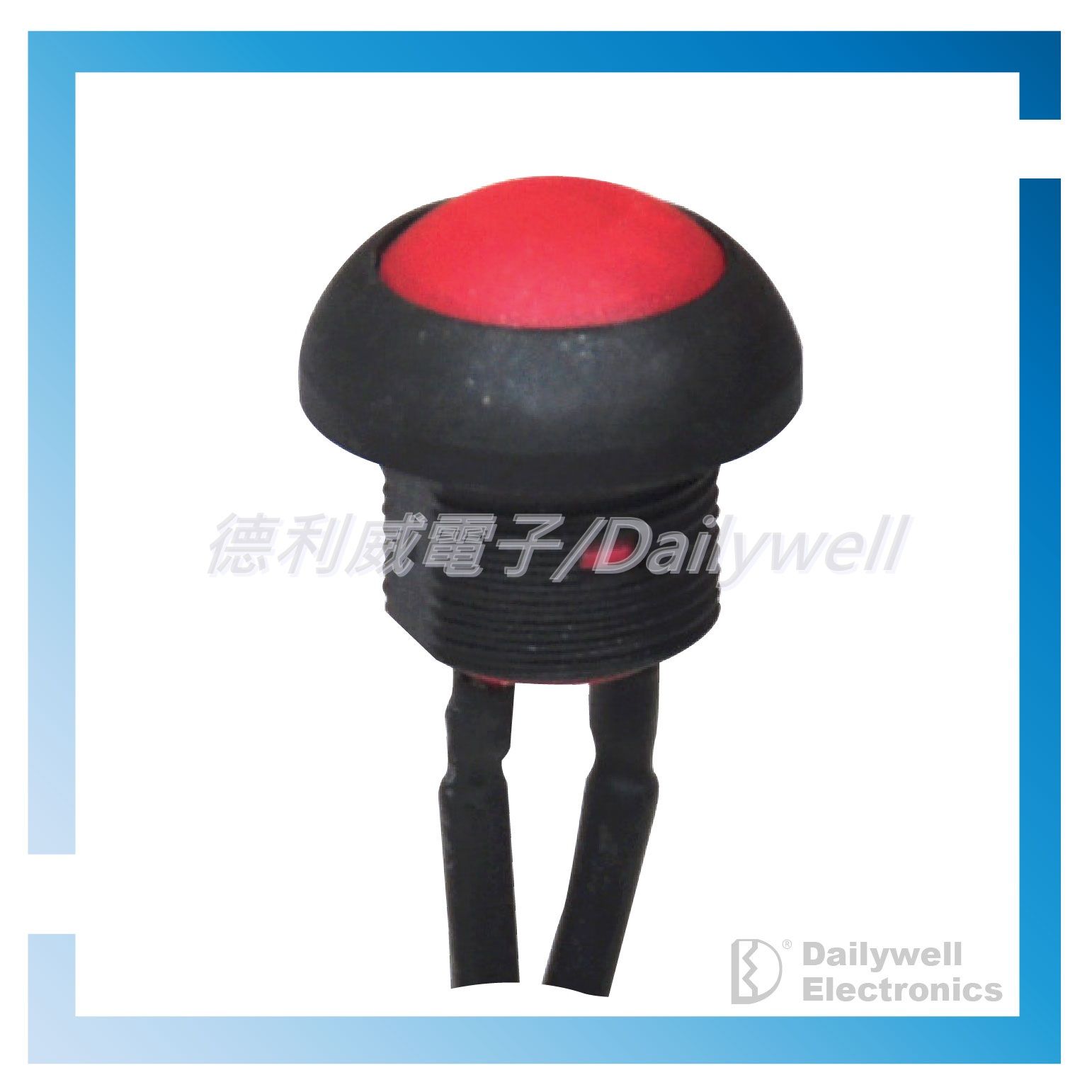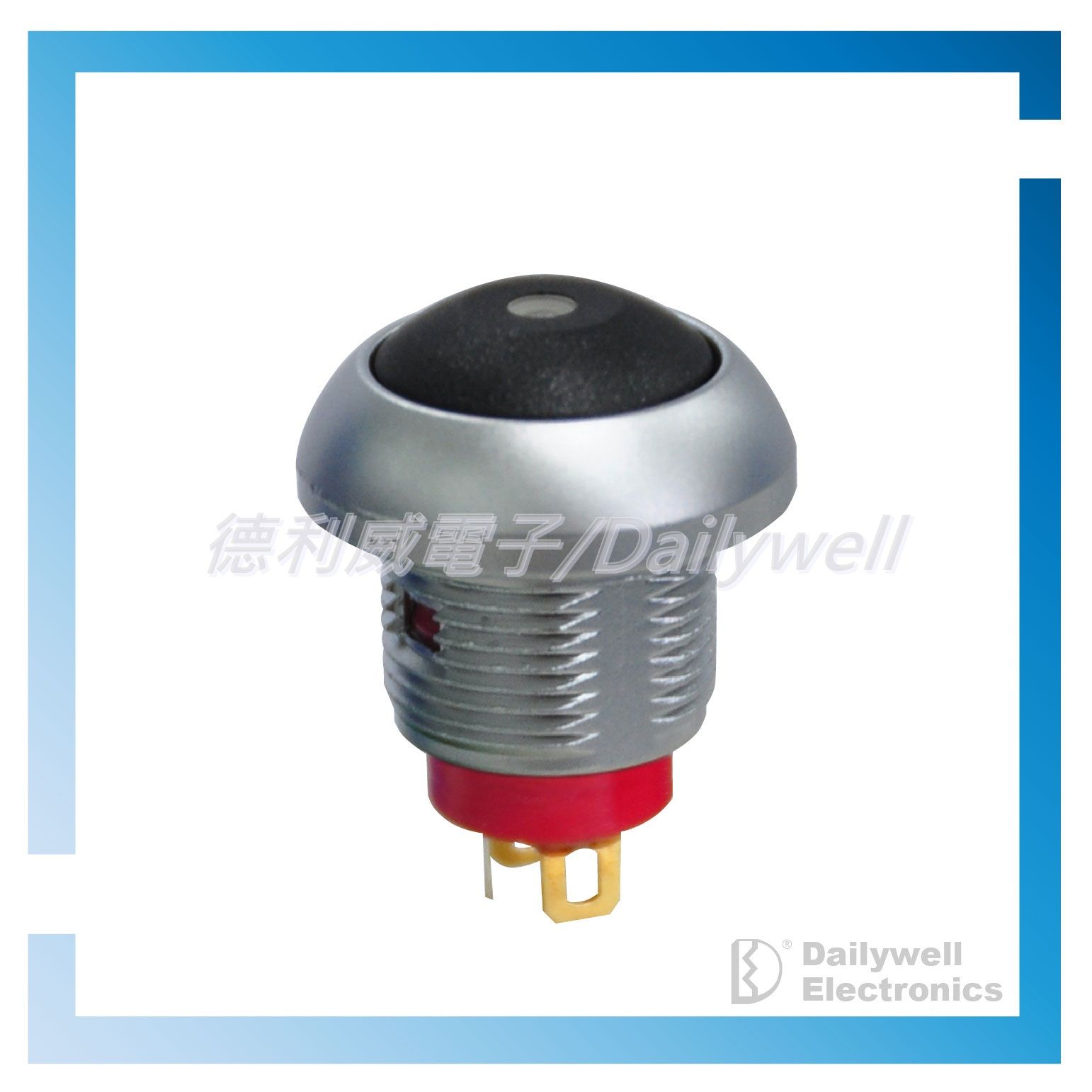 Dailywell PA series pushbutton switches is our lowest cost, momentary, sealed, pushbutton switches that is panel mounted with options to illuminate. This slick design offers threaded or snap-in/press fit panel mounting and the operating temperature range between -30℃ and 85℃.

Multiple actuator colors and discrete LED illumination options can help the switch stand out or fade into the background.
All of this aesthetic versatility along with IP67 level of seal allows the PA series to be used across a wide variety of applications and operating conditions.

Order Terms
1. Your inquiry will be answered within 24 hours.
2. Payment term: T/T in advance (first transaction)
3. Term of trade: FOB HK/TW
4. Mini Order Quantity: 100 PCS per item.
5. Mini Order Amount Per Shipment: USD$50
6. Lead time: 3-4 weeks.
Specification
Circuit: SPST.
Electrical life at full load: 500, 000 cycles.
Insulation resistance: 1, 000mΩ min.
Dielectric strength: 1, 000VAC rms.
Operating temperature: -30°C to 85°C.
Materials
CASE: Diallyl phthalate (DAP)(UL94v-0).
CAP: Polyamide 6/6.
BUSHING: Polyamide 6/6.
Applications
Telecommunications, Networking equipment, Computers/servers, Performance audio and Instrumentation.
Switch Function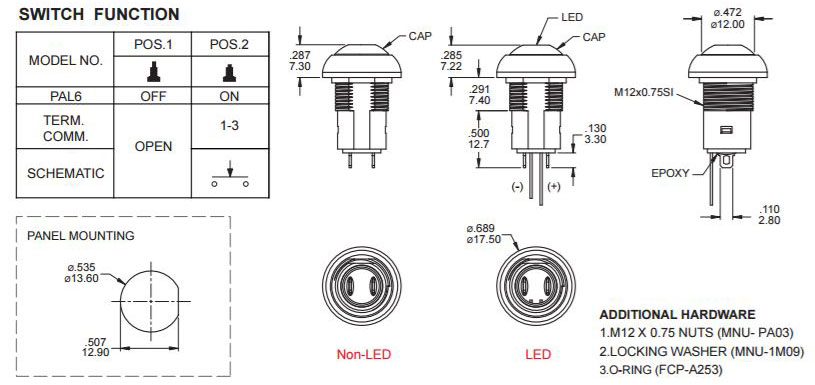 Safety / Quality Approvals
Related Products

PF Series

---

The design concept of the Dailywell PF series sub-miniature pushbutton switches come from PA series pushbutton switches. Available in function SPST, multiple options of cap and carved pattern customized in the near future. Shock resistant and withstand harsh environments, available in plastic housings. The operating temperature range between -30℃ and 85℃.Dailywell PF series sub-miniature pushbutton switches are IP68 approval. (Limited to 1 meter depth; 1 hour) and the flat design makes the cap more directional. LED diameter 3.0mm shows the scope of full illumination increased. The PF series sub-miniature pushbutton switches are also available in cable assemble, which brings it closer to the needs of the user.Applications include lighting equipment, computer peripherals, networking equipment, medical equipment, industrial control instruments, shipbuilding equipment and more.Order Terms 1. Your inquiry will be answered within 24 hours. 2. Payment term: T/T in advance (first transaction) 3. Term of trade: FOB HK/TW 4. Mini Order Quantity: 100 PCS per item. 5. Mini Order Amount Per Shipment: USD$50 6. Lead time: 3-4 weeks.

---

PBL Series

---

Dailywell PBL series illuminated switches are available with multiple illumination color options with a momentary pushbutton function. The distinctive features are small size, long electrical life and high brightness LED. Button surface are illuminated and even, besides, the operating temperature range between -40°C and 85°C.Applications of PBL series illuminated switches include computer servers/peripherals, performance audio, instrumentation, telecommunications, networking and more.Order Terms 1. Your inquiry will be answered within 24 hours. 2. Payment term: T/T in advance (first transaction) 3. Term of trade: FOB HK/TW 4. Mini Order Quantity: 100 PCS per item. 5. Mini Order Amount Per Shipment: USD$50 6. Lead time: 3-4 weeks.

---

PY Series

---

Dailywell PY series pushbutton switches comes in a nylon housing. The PY series pushbutton switches features a threaded panel mount and sealed to IP67 standards. It also has a long life expectancy with 100,000 operating life cycles and the operating temperature range between -30°C and 85°C.Applications of PY series pushbutton switches include audio/visual, electrical housewares, floor care appliances, medical devices and white goods markets.Order Terms 1. Your inquiry will be answered within 24 hours. 2. Payment term: T/T in advance (first transaction) 3. Term of trade: FOB HK/TW 4. Mini Order Quantity: 100 PCS per item. 5. Mini Order Amount Per Shipment: USD$50 6. Lead time: 3-4 weeks.

---

---

Files Download

---
Press Release
Information COVID-19

"Dailywell focus on every medical switching requirement, and we fully support the medical related application to reduce COVID-19 crisis."

Read More

Dailywell Announce of A NEW Taiwan Plant Be Built to Enhance Production Capacity

Due to increase ordering requirements, Dailywell have built 3rd plant in Zhonghe, New Taipei City, which increasing our current production rate more, benefit our new products'production...

Read More

This is HOT news for our KPB22 series switches, which is complete approved by TUV & ENEC certification

The distinctive of KPB22 series, which specs on illuminated switches are lightweight-plastic material,
meets IP65 approval, different carved pattern customized, and with TUV & ENEC 61058-1...

Read More