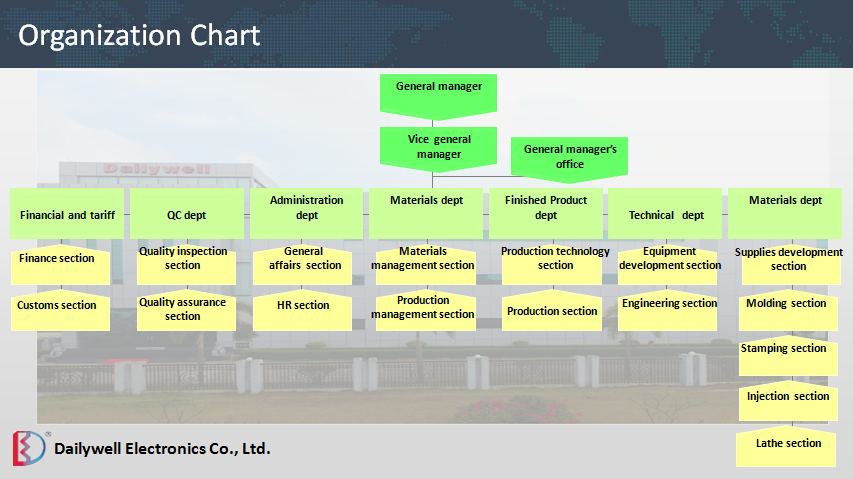 Factory Facility
China Zhu Hai Factory
The factory of Dailywell Electronics Co. Ltd occupies an area of 15,000 m2 in Zhuhai, we constantly focus on process technology and production efficiency, and have a reliable, fully- automated production line in control and management with an annual capacity of 800 million pieces.

We design and develop molding then produce various types of materials on our own. The research and development of precise mold and operating technology fulfill the various specifications requirements of switches and provide an integrated solution to capacity management.

We use a variety of raw materials in processing plus our own supply of production materials.We can even operate under automated or manual assembly without any production delays differences.
---
China Zhu Hai Factory founded in July, 2002

Address:No.9, Hua-Xing, Ping-Sha, Jin-Wan, Zhu-Hai City, Guang Dong Province, China

Total area:15,000 m2

Production capacity: 80 million pieces

Employees:420+ (2019)