Core Technological Competence
Core Technological Competence
---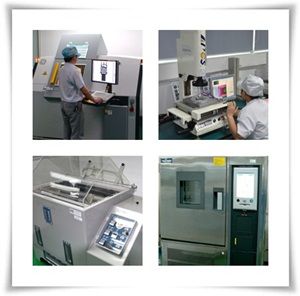 The capability of R&D
Dailywell innovative product design thinking that meets customer expectations and delivers overall market success. Research various types of switch product structure, and this is one of the methods to strengthen its own product performance and technology upgrade. Use 3D printing to complete the rapid sample preparation service, and provide 3D files to facilitate communication with customers. Possesses a strong ability to incorporate win-win opportunities into the creative solutions to meet the needs of our various customers and business goals. Innovative product design thinking that meets customer expectations and delivers overall market success. Utilization of fundamental design principles with strong engineering aptitude. Strong contribution to overall product design projects from in inception to commercialization.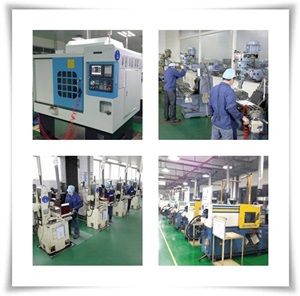 The capability of Tooling
Dailywell has established our own mold's research and development center. The research and development of precise mold and operating technology fulfill the various specifications requirements of switches, the milling machine, the grinding machine, lathe machine, wire cutting machine and CNC lathe with automated product assembly line provide an integrated solution to capacity management.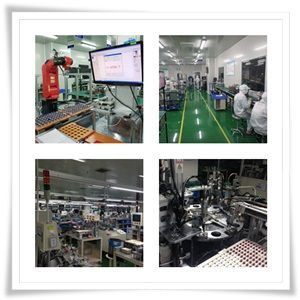 The capability of Manufacturing
Our factory occupies an area of 15,000 m2 in Zhuhai, we focus on process technology and production efficiency constantly, and have not only consistent but also automated production line in control and management with annual capacity of 800 million pieces. We design and develop molding then produce various types of materials by our own. Including injection molding of plastic injection and manufacture metal components through press and lathes machine, robotic arm etc. A variety of raw material of processing plus our own supply production material, we could even operate under automation or manual assembly without time differences. The product lines' range from toggle switches to rocker switches and metal switches. There are 50 categories in total.

Company History
| Year | Achievement |
| --- | --- |
| Mar. 1997 | DAILYWELL Electronics Co., Ltd. was formally established, and began switch production. |
| Sep. 1997 | Dailywell received ISO-9002 certification. |
| Mar. 1999 | Dailywell expanded its scale of production, purchasing its own factory and office buildings. |
| Jun. 2000 | Dailywell received ISO-9001 certification. |
| Oct. 2000 | Dailywell expanded production capacity and embarked on the strategy of internationalization by establishing a factory in Dongguan, mainland China. |
| May. 2001 | R&D's work on high-insulation, went for mass production. Got TUV. |
| Dec. 2002 | Precision stamping department, plastic injection department and tooling department were established in Zhu Hai Factory in order to enhance product competitiveness and satisfy customers' needs. |
| May. 2003 | Dailywell received the 3C Certification. (China Compulsory Certification). |
| July. 2003 | Obtained NEW version of ISO-2000 and TUV. |
| Sep. 2003 | Qualified Member of the Green Design Network. |
| Dec. 2004 | Established CNC Automated Latching Department to expand manufacturing rate. |
| Nov. 2006 | Increase capital of NTD 20 million total capitals NTD 35 million Upgrade to C class member in TEEMA. |
| July. 2007 | IECQ/QC 080000 certificate approved. |
| Oct. 2007 | Increase capital of NTD 15 million Total capital NTD 50 million. |
| Jun. 2008 | The new factory are built and start using in pingsha, Zhu Hai. |
| Oct. 2008 | Dailywell plans to obtain ISO14001,OHSAS 18001 certification. |
| Sep. 2010 | Acquired ISO9001:SGS International Quality Certification Aprroval of 2008 year edition. |
| May. 2013 | Increase capital of NTD 10 million Total capital NTD 60 million. |
| Aug. 2015 | Increase capital of NTD 20 million Total capital NTD 100 million Upgrade to C class member in TEEMA. |
| July. 2017 | Electronic department on the stage of preparation for developing electronic related products. |
| Aug. 2017 | Increase capital of NTD 50 million Total capital NTD 150 million. |
| MAR.2020 | Factory 3 in Taiwan. |
| MAR.2022 | Syndery Industrial CO., LTD was officially established |