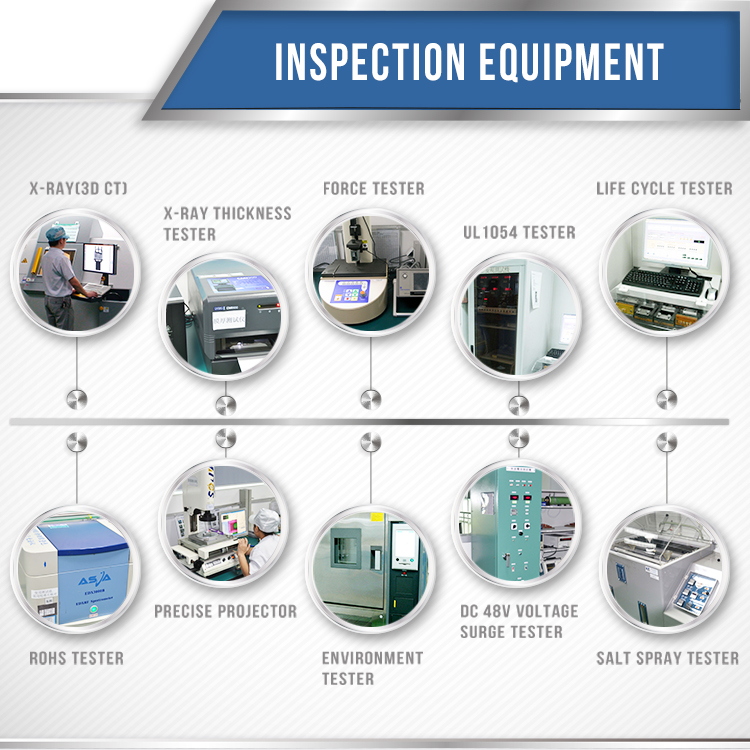 Quality Policy
Quality Policy
Continue to enhance the quality in order to meet expectation of customer.

Dailywell Electronics Co. Ltd has consistently adhered to the principles "Customer First, Quality First", especially extremely strict quality control upon manufacturing. To enhance customers' reliability for products and realize the company management philosophy, Dailywell has been started the practice of ISO 9001 quality system since mid-1997.

1. High Quality: Each member of the organization is urged to be responsible for the quality and provide the excellent products.

2. High Satisfaction: Ensure that the quality meet customers' needs. Customers' satisfaction and trust is the company's most valuable assets.
---
Quality Policy Commitment
Ceaseless R&D in the area of manufacturing technology, and absolute rigor in quality control.
Continuous cost reduction, improvement of productivity, and enhancement of product quality.
Reliance on a customer-oriented attitude to boost customer satisfaction.
Joint adoption and maintenance of a customer-oriented quality management system in conjunction with vendors, affiliated suppliers, and customers.
Transitioning from a focus on after-sales service to pre-sales service, establishing Dailywell as a provider of service.
Evolving from a "Dailywell emphasizing quantity" to a "Dailywell emphasizing both quality and quantity" focus.
Quality Policy Implementation
Quality policy advocacy.
This policy is known to all staff by various meetings, education and training, supplemented by various publications and communication channels.
Quality policy implementation.
With the establishment of quality policy, establish goal, planning, implement auditing and improve planning. The quality policy can be improved by PDCA and can meet the needs.
Quality policy continues improvement.
Based on the company's development strategy and market conditions, the company sets its business policy and annual quality objectives annually and implements the PDCA improvement activities to ensure that the targets are met.