Process Flow
Process Flow
We will contact you within 24 hours when received the inquiry to assist you acquire information needed soonest.
We have a professional sales team. The sales will reply you with detail information efficiently and professionally as your request.

Once receive complete "order confirmation" from sales department, production management division will turn it into "production order" and establish process control time table, and then execute by production division and quality assurance division. The production schedule is carefully monitored section by section.

Assembly and quality check process follows both "Standard operating procedure" and "Quality inspection and control procedure" to ensure operations and production quality.

All production orders are filed by ERP. The detailed parts list and parts version are clearly recorded for the best sales service efficiency.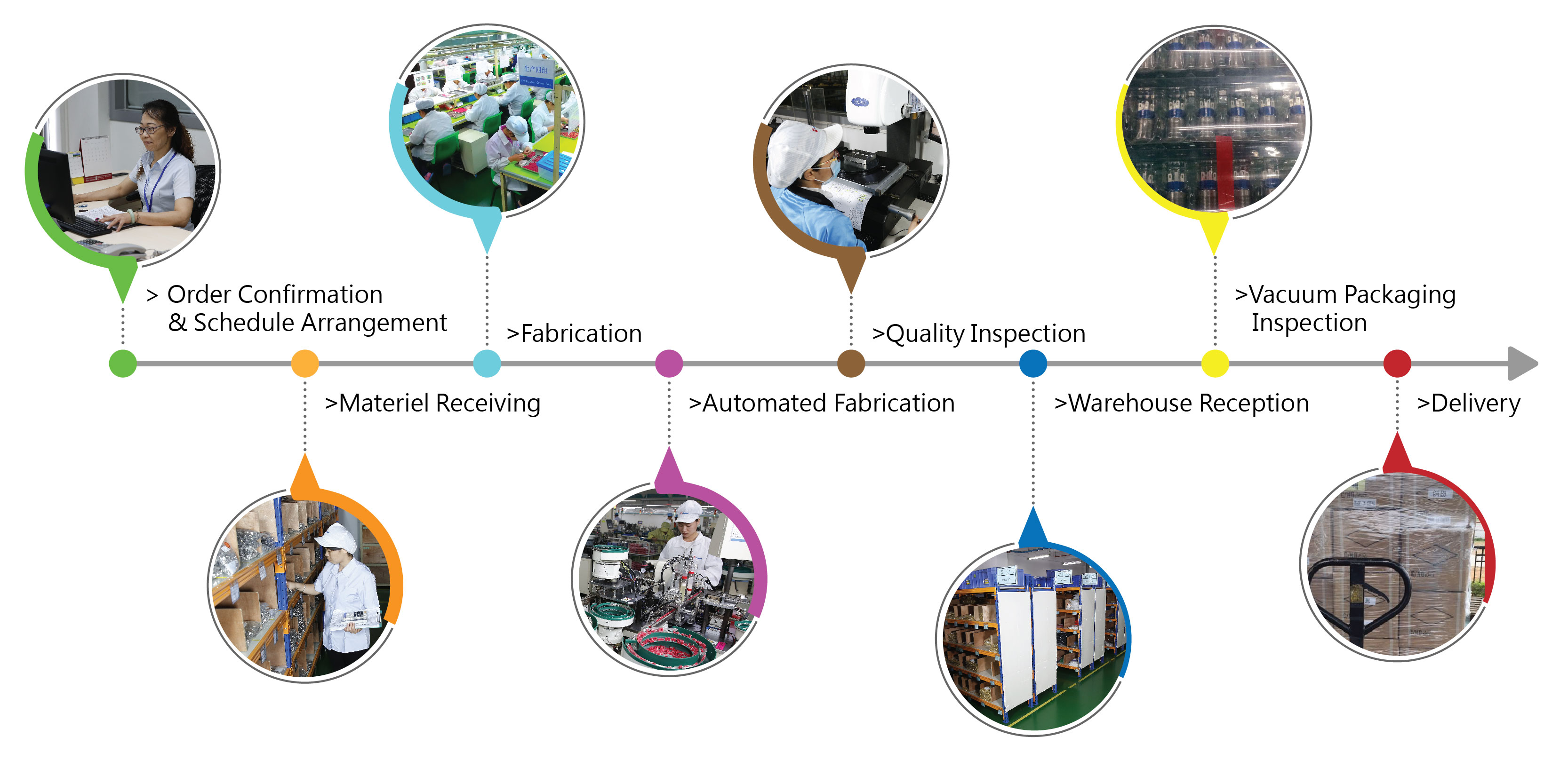 Press Release
Information COVID-19

"Dailywell focus on every medical switching requirement, and we fully support the medical related application to reduce COVID-19 crisis."

Read More

Dailywell Announce of A NEW Taiwan Plant Be Built to Enhance Production Capacity

Due to increase ordering requirements, Dailywell have built 3rd plant in Zhonghe, New Taipei City, which increasing our current production rate more, benefit our new products'production...

Read More

This is HOT news for our KPB22 series switches, which is complete approved by TUV & ENEC certification

The distinctive of KPB22 series, which specs on illuminated switches are lightweight-plastic material,
meets IP65 approval, different carved pattern customized, and with TUV & ENEC 61058-1...

Read More