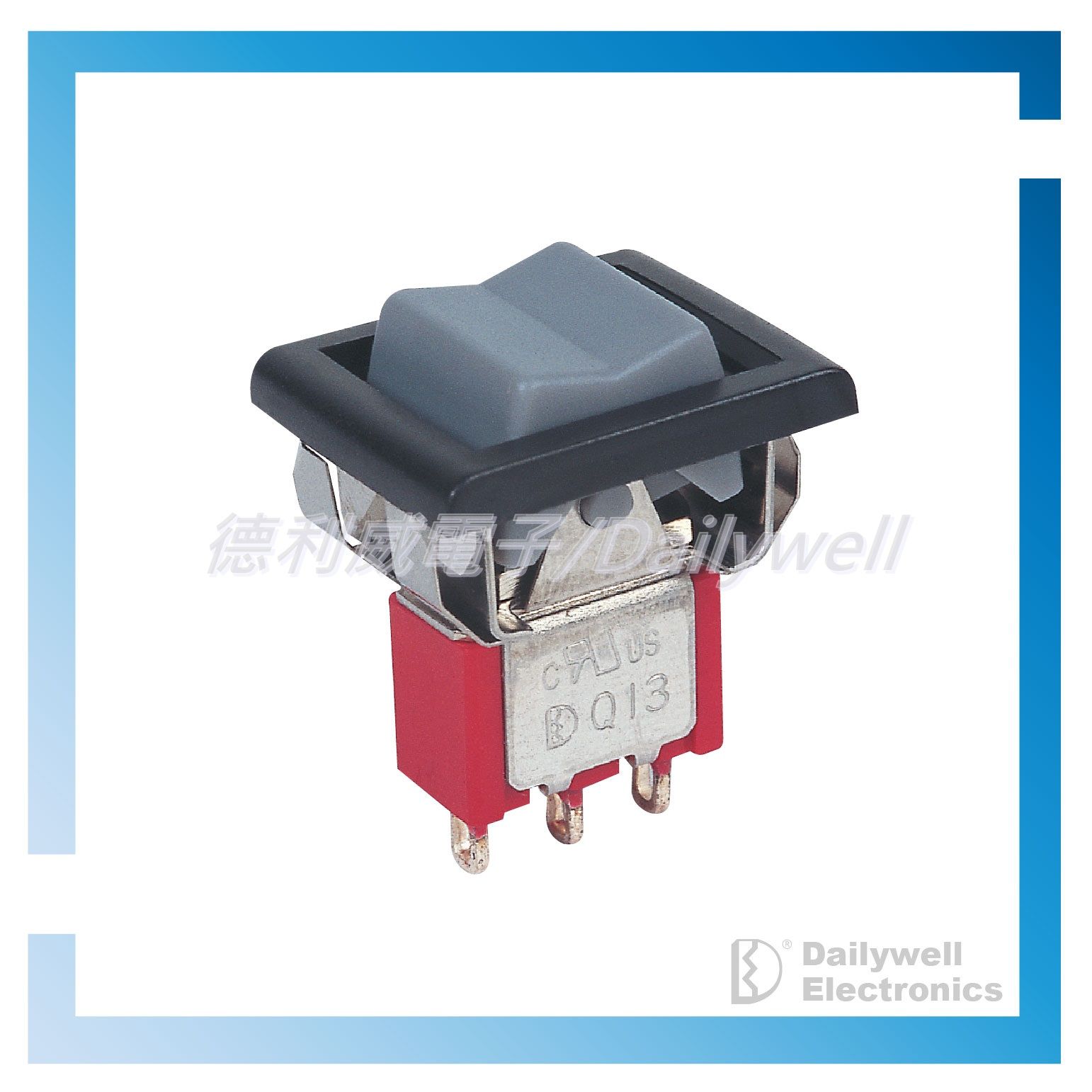 Rocker Switches
Paddle Switches
Dailywell rocker switches are available in industry standard designs to allow for easy integration, they are commonly used to directly power a device. Dailywell rocker switches are available in many shapes, sizes and colors, with both standard and custom symbols available on the actuator.
---
Dailywell rocker switches are offered in various mounting and termination styles to accommodate a wide range of application requirements. Customizable options are offered which include a multitude of vibrant color and illumination choices. Dailywell rocker switches are designed to perform in a variety of different applications such as medical equipment, audio-video equipment, computers and peripherals, automation control, industrial equipment, automotive and telecommunications.
Applications
Office equipment, Consumer electrical products, Home appliances, Electronic equipment.
EDM
Get Dailywell's new product and application information.

Download
Rocker Switches - Paddle Switches | UL, CSA and TUV Certified Switch Manufacturer From Taiwan For 30 Years | DAILYWELL ELECTRONICS CO., LTD.
Located in Taiwan since 1997, DAILYWELL ELECTRONICS CO., LTD. is a switch manufacturer in the Electronic Components & Accessories Industry. Production lines, including Rocker Switches, toggle switch, rocker switch, metal switch and so forth.
Dailywell Electronics Co., Ltd. is a professional switch manufacturer based in Taiwan since 1997. Annual capacity of 800 million pieces with 600 employees, DAILYWELL's switch is UL, RoHS and HF compliance, also made with high-end materials. In addition with ISO 9001, UL, CSA and TUV certified toggle switch, push button switch, rotary switch and more. Quality Assured. Our factory occupies an area of 15,000 m² in Zhuhai, and has an automated production and management control process with an annual capacity of 800 million pieces. The product lines range from toggle switches to rocker switches and metal switches. There are 50 categories in total. Our products are marketed around the world and are highly trusted as well as recognized by our global customers, which makes us the global leader of switches.
DAILYWELL has been offering customers switches in electronic component and accessory industries, both with advanced technology and 30 years of experience, DAILYWELL ensures each customer's demands are met.