Snap-Acting Pushbutton Switches
7M Series
Illuminated Snap-Acting Pushbutton Switches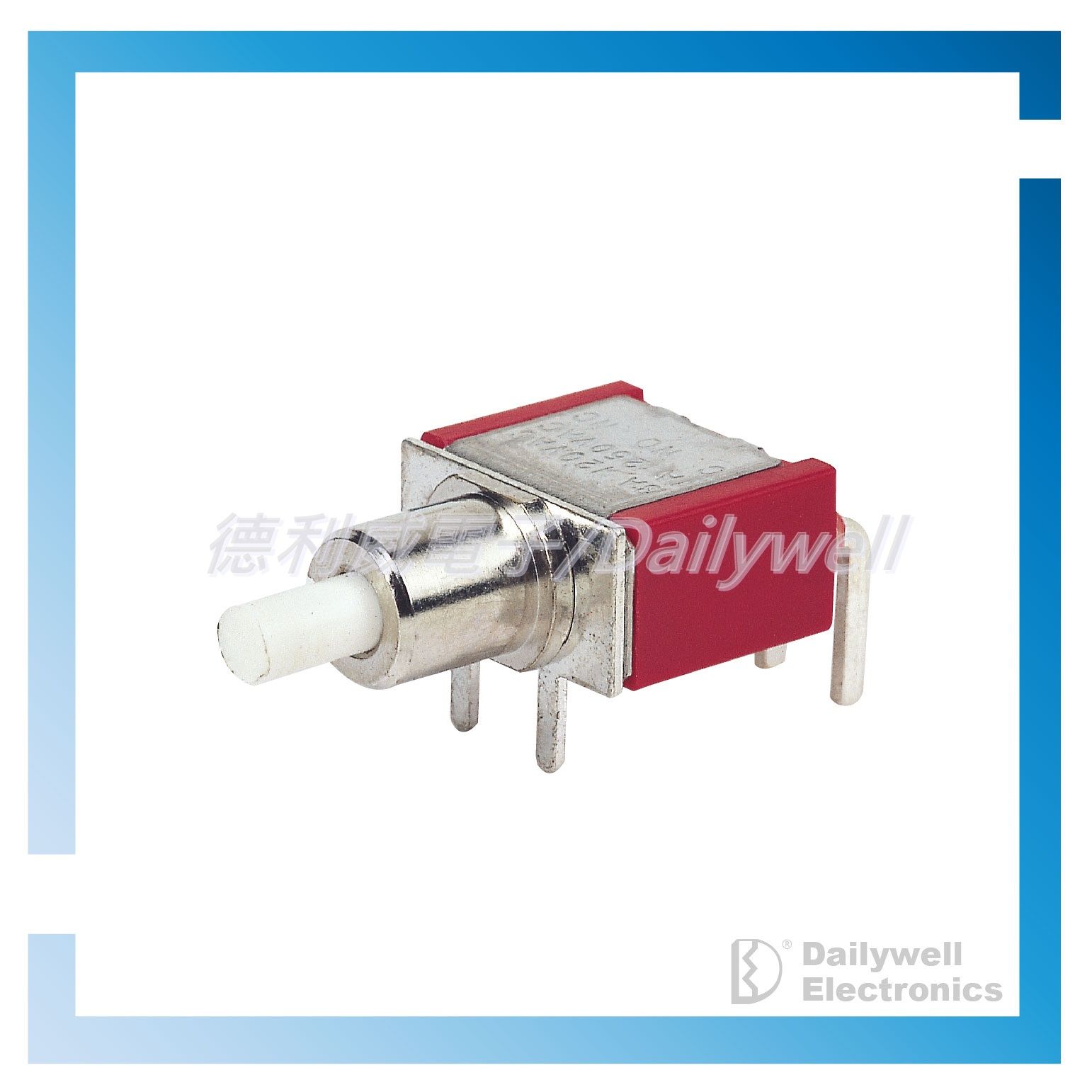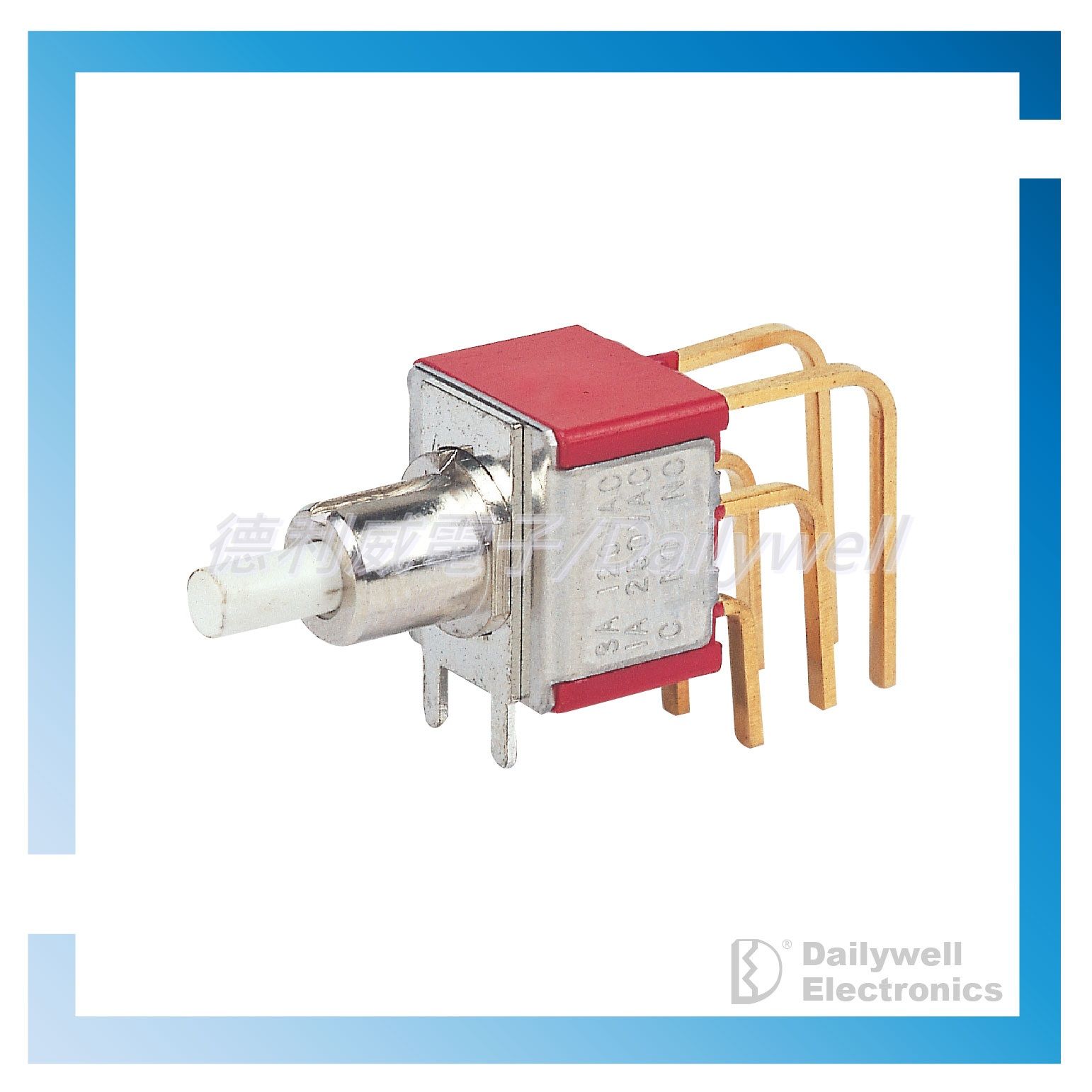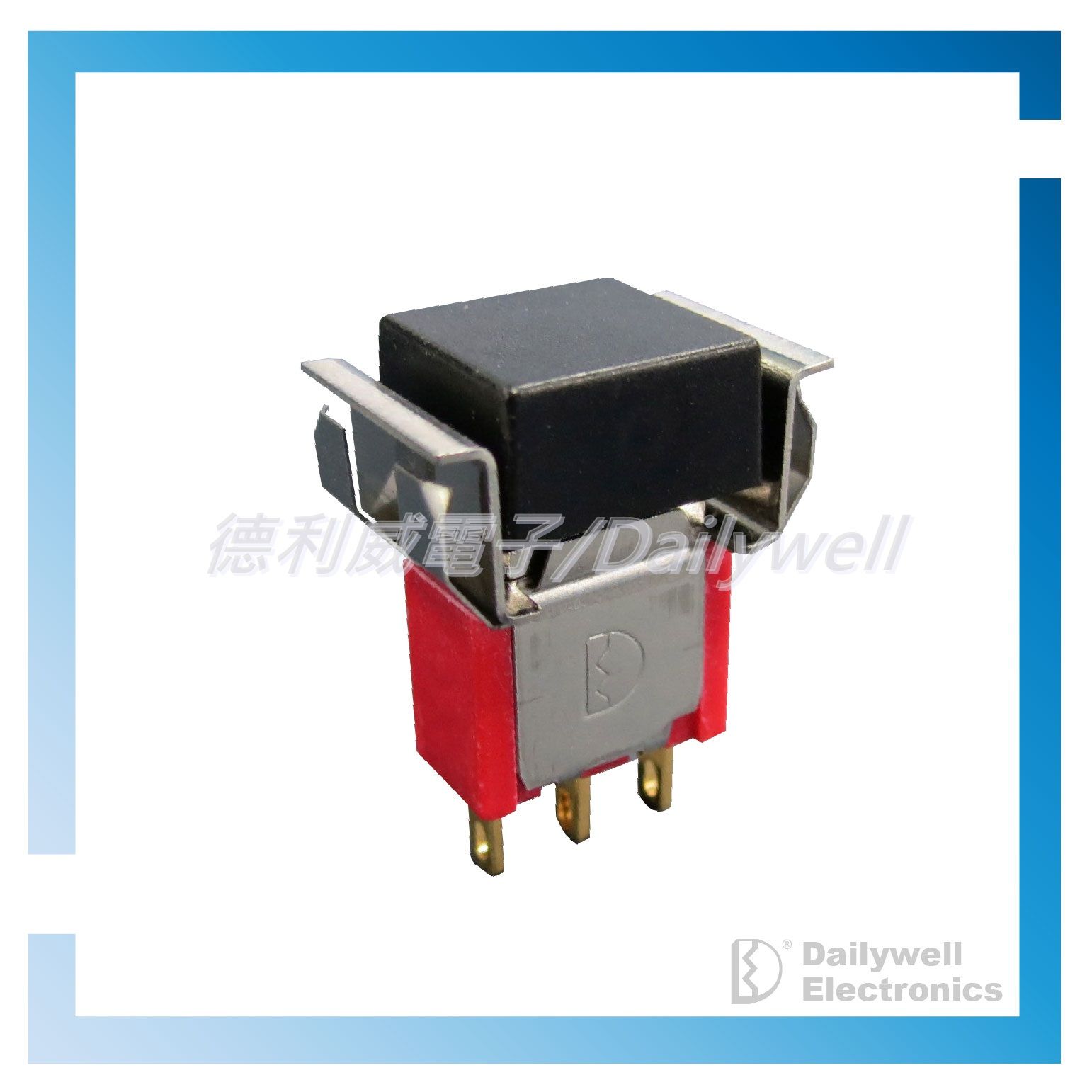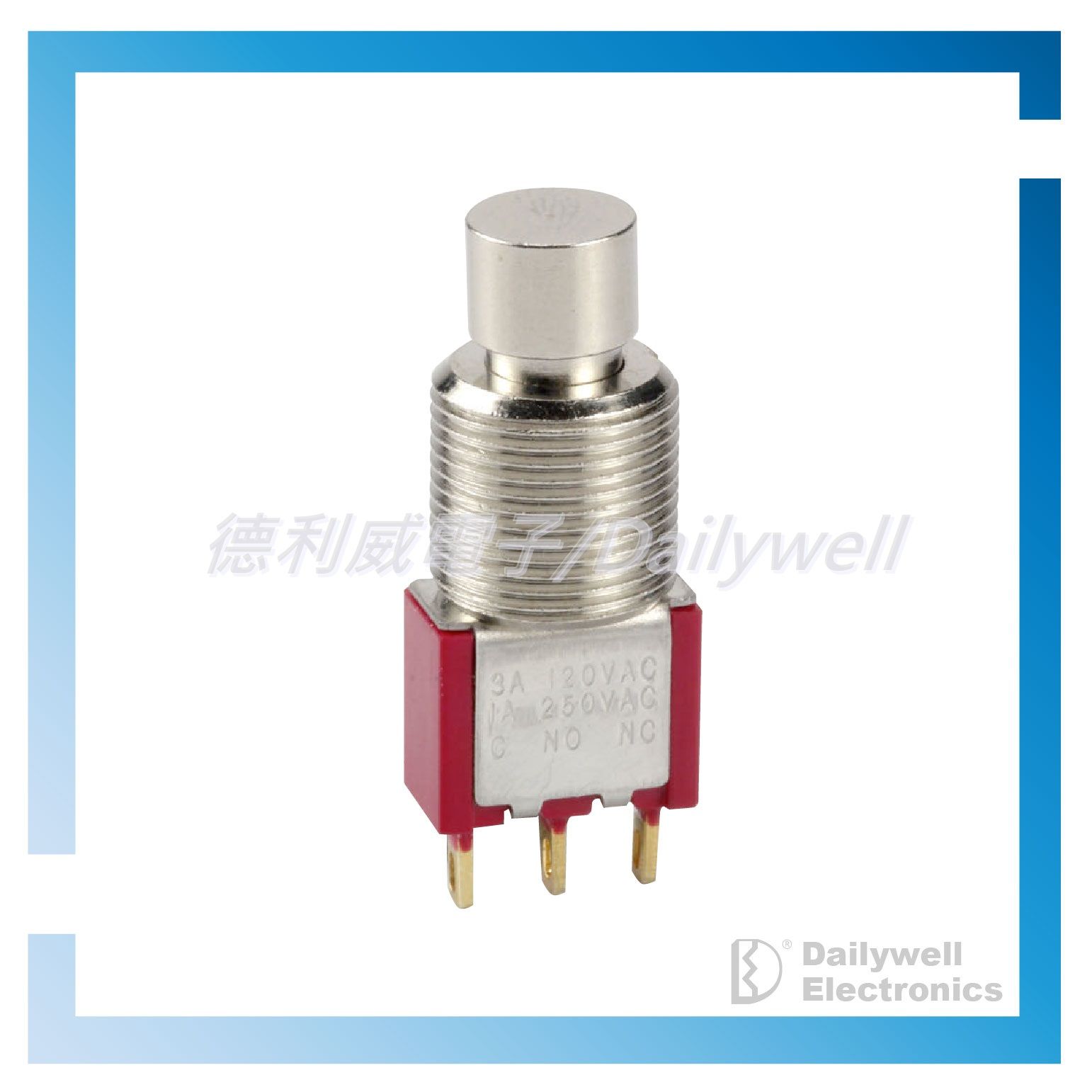 Dailywell 7M series pushbutton switches has a snap acting contact design and wide variety of termination options.
We offer a variety of switching functions, SPDT, DPDT, 3PDT, 4PDT and contact rating up to 5A.
The distinctive features are prositive tactile feel and multi-positions availavle and the operating temperature range between -40℃ and 85℃.

Applications of Dailywell 7M series pushbutton switches include telecommunications, networking, computers/servers, performance audio, instrumentation, low power on/off designs and more.

Order Terms
1. Your inquiry will be answered within 24 hours.
2. Payment term: T/T in advance (first transaction)
3. Term of trade: FOB HK/TW
4. Mini Order Quantity: 100 PCS per item.
5. Mini Order Amount Per Shipment: USD$50
6. Lead time: 3-4 weeks.
Specification
CONTACT RATING: Dependent upon contact material.
MECHANICAL LIFE: 50, 000 make-and-break cycles.
CONTACT RESISTANCE: 20mΩmax. initial @ 2-4VDC, 100mA for both silver and gold plated contacts.
INSULATION RESISTANCE: 1, 000MΩmin.
DIELECTRIC STRENGTH: 1, 000 Vrms min.@ sea level.
OPERATING TEMPERATURE: -40°C to 85°C.
Materials
CASE: Diallyl phthalate(DAP) (UL94V-0).
PLUNGER: Glass filled Nylon or Glass filled polyester.(PBT)
BUSHING: Brass, nickel plated.
HOUSING: Stainless Steel.
CONTACT: Brass or Copper alloy, silver or gold plated.
(7MSL/7MDL with gold over silver for plating)
Applications
Telecommunications, Networking equipment, Computers/servers, Performance audio and Instrumentation.
Cap Options & Dress Nuts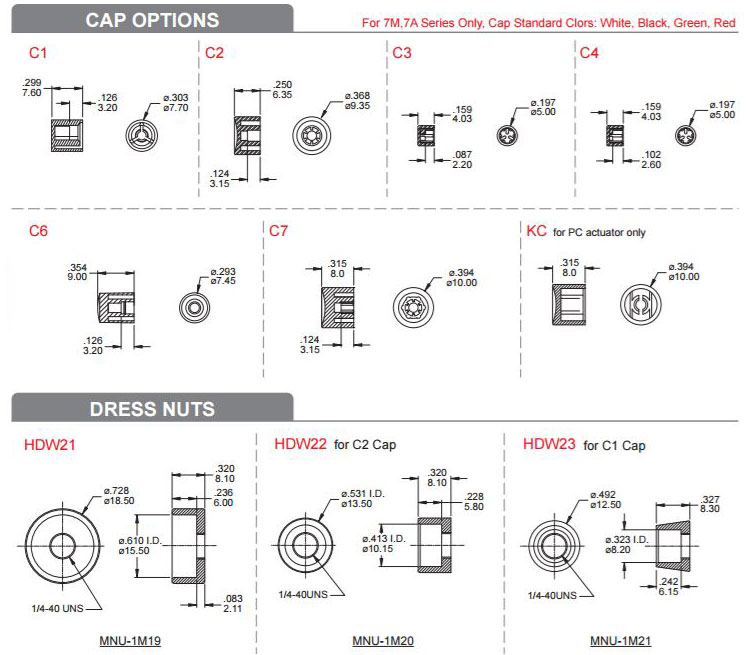 Related Products

8M Series

---

Dailywell 8M series sub-miniature pushbutton switches have a snap-in panel mount option and a butt contact design and the operating temperature range between -40℃ and 85℃.Both Dailywell vertical and right angle terminations are available and applications include telecommunications, networking, computers/servers, performance audio, instrumentation and low power on/off design.Order Terms 1. Your inquiry will be answered within 24 hours. 2. Payment term: T/T in advance (first transaction) 3. Term of trade: FOB HK/TW 4. Mini Order Quantity: 100 PCS per item. 5. Mini Order Amount Per Shipment: USD$50 6. Lead time: 3-4 weeks.

---

7A Series

---

Dailywell 7A series sealed pushbutton switches has snap-fitting actuator accepts standard caps and comes with multiple termination options. This 7A series pushbutton switches is sealed to IP67 ratings and gold or silver contacts are both available. The operating temperature range between -40℃ and 85℃.Applications of Dailywell 7A series pushbutton switches include telecommunications, networking, computers/servers, performance audio, instrumentation and more.Order Terms 1. Your inquiry will be answered within 24 hours. 2. Payment term: T/T in advance (first transaction) 3. Term of trade: FOB HK/TW 4. Mini Order Quantity: 100 PCS per item. 5. Mini Order Amount Per Shipment: USD$50 6. Lead time: 3-4 weeks.

---

8ML Series

---

Dailywell 8ML series sub-miniature pushbutton switches have a snap-in panel mount option and a butt contact design and the operating temperature range between -40℃ and 85℃.Both Dailywell vertical and right angle terminations are available and applications include telecommunications, networking, computers/servers, performance audio, instrumentation and low power on/off design.Order Terms 1. Your inquiry will be answered within 24 hours. 2. Payment term: T/T in advance (first transaction) 3. Term of trade: FOB HK/TW 4. Mini Order Quantity: 100 PCS per item. 5. Mini Order Amount Per Shipment: USD$50 6. Lead time: 3-4 weeks.

---

---

Files Download

---
Press Release
Information COVID-19

"Dailywell focus on every medical switching requirement, and we fully support the medical related application to reduce COVID-19 crisis."

Read More

Dailywell Announce of A NEW Taiwan Plant Be Built to Enhance Production Capacity

Due to increase ordering requirements, Dailywell have built 3rd plant in Zhonghe, New Taipei City, which increasing our current production rate more, benefit our new products'production...

Read More

This is HOT news for our KPB22 series switches, which is complete approved by TUV & ENEC certification

The distinctive of KPB22 series, which specs on illuminated switches are lightweight-plastic material,
meets IP65 approval, different carved pattern customized, and with TUV & ENEC 61058-1...

Read More