Rotary Switches
RT Series
1 Ploe, Position 2 ~ Position 8 Rotary Switches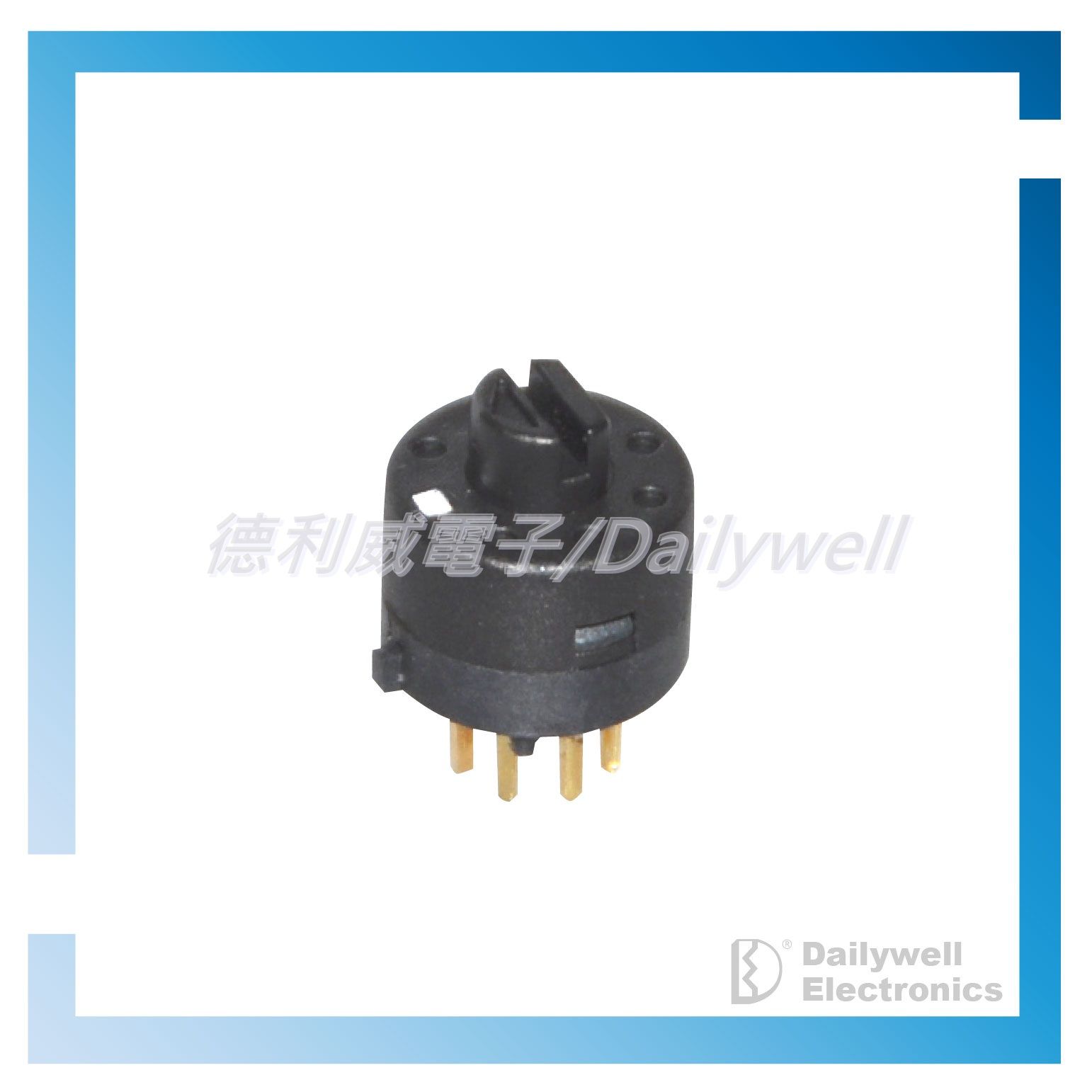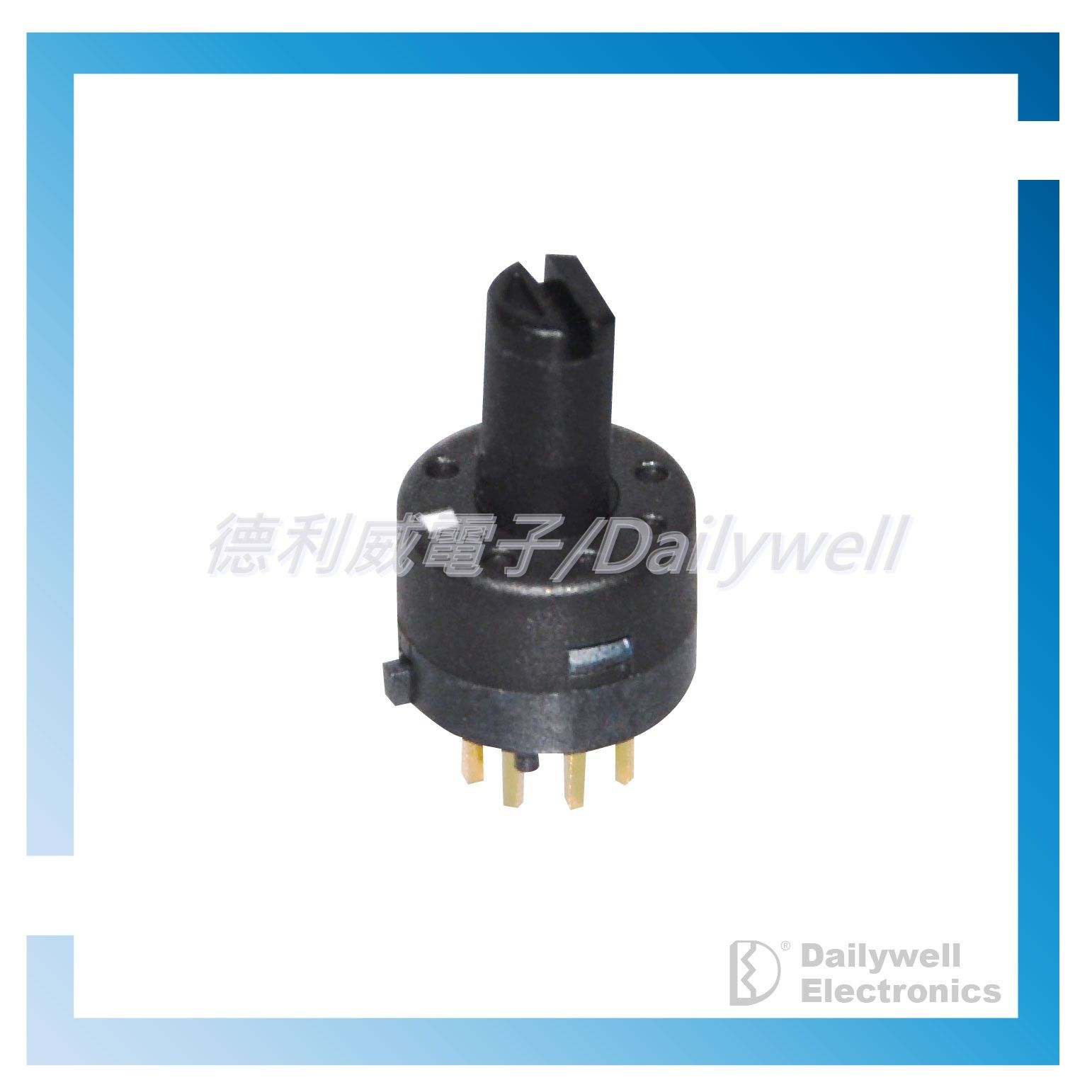 Features
The RT series rotary switches available in 1 pole with position 2 to position 8, and we offer more rotary switches for PCB or panel-mount applications. Miniature and subminiature designs save space on PCBs, while solder lug, PC thru-hole, wire lead, or quick connect terminations support a variety of mount options.

Applications include communication equipments, intercom equipment, high value toy, power strip voltage selector, AV machine, video recorder, air cleaner.
Specification
Pole-position: 1Pole, 2 Position~8 Position
(STOP LESS) are available
Electrical rating: 0.5A 24V DC ; 0.2A 48V DC
Contact resistance: 100mΩ Max.
Insulation resistance: 100MΩ min. 500V DC
Dielectric strength: Breakdown is not allowable ;
500V AC for 1 minute
Operating force: 350 ± 150 g
Operating life: 2,000 cycles
Operating temperature range: - 20°C ~ 70°C
Applications
Communication equipment, walkie-talkie, High value toys, Video recorders and Air filters.
Safety / Quality Approvals
Related Products

RT2 Series

---

The RT2 series rotary switches available in 1 pole with position 2 to position 8, and we offer more rotary switches for PCB or panel-mount applications. Miniature and subminiature designs save space on PCBs, while solder lug, PC thru-hole, wire lead, or quick connect terminations support a variety of mount options.Tiny size of the RT2 series rotary switches is more convenient for user when installation and life expectancy up to 10,000 cycles. Besides, golden terminal could maintain stable conduction and enhancement of product quality.Applications include communication equipment, intercom equipment, high value toy, power strip voltage selector, AV machine, video recorder, air cleaner, piano, pet trainer and more.

---

---

Files Download

---
Press Release
CES 2019 Consumer Electronics Show

Exhibition Dates: Jan 8– 11, 2019
Exhibition Booth No:62030
Exhibition Venue: LAS VEGAS, NV

Read More