Rotary Switches
RSC Series
360° (4, 10, 16 STEPS) Rotary Switches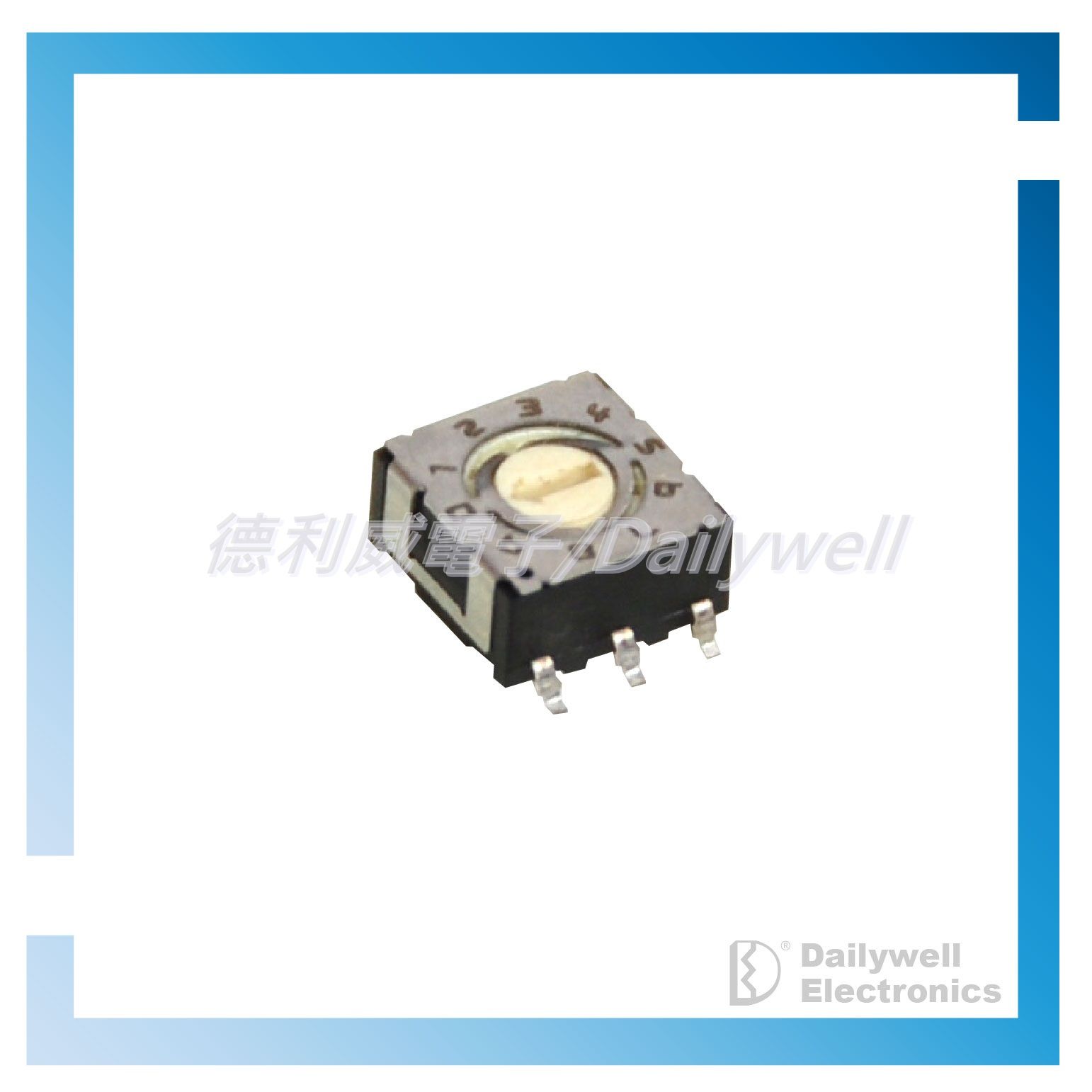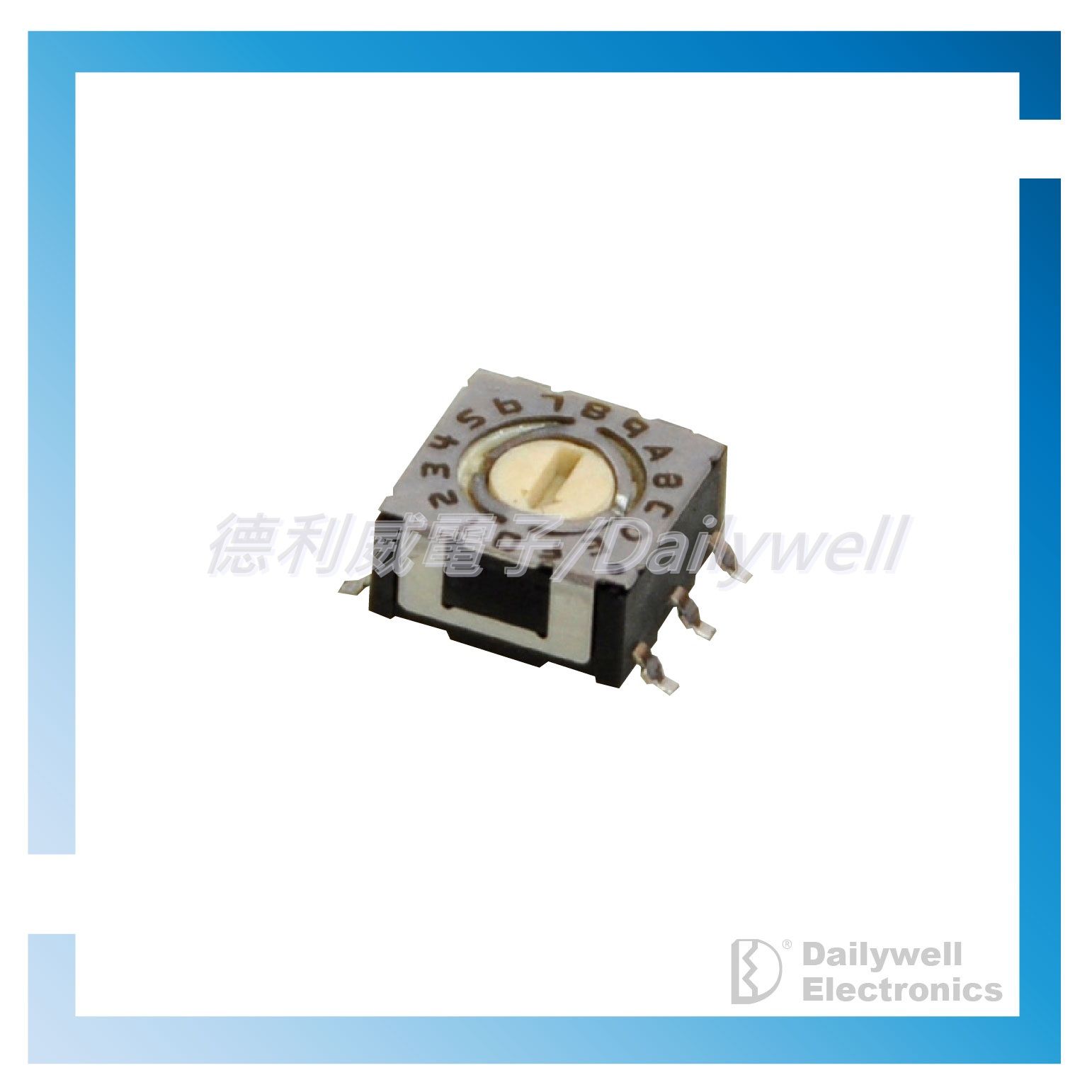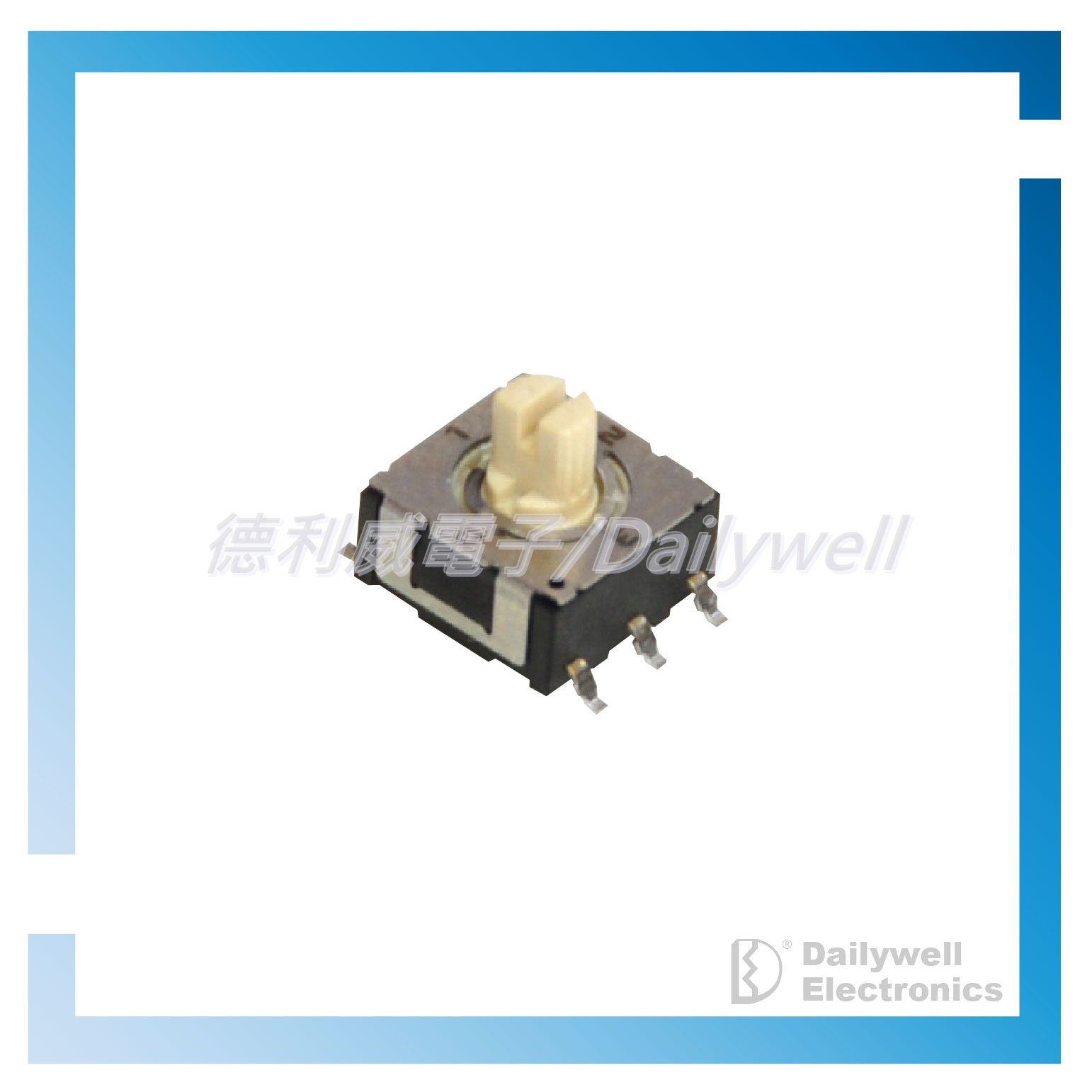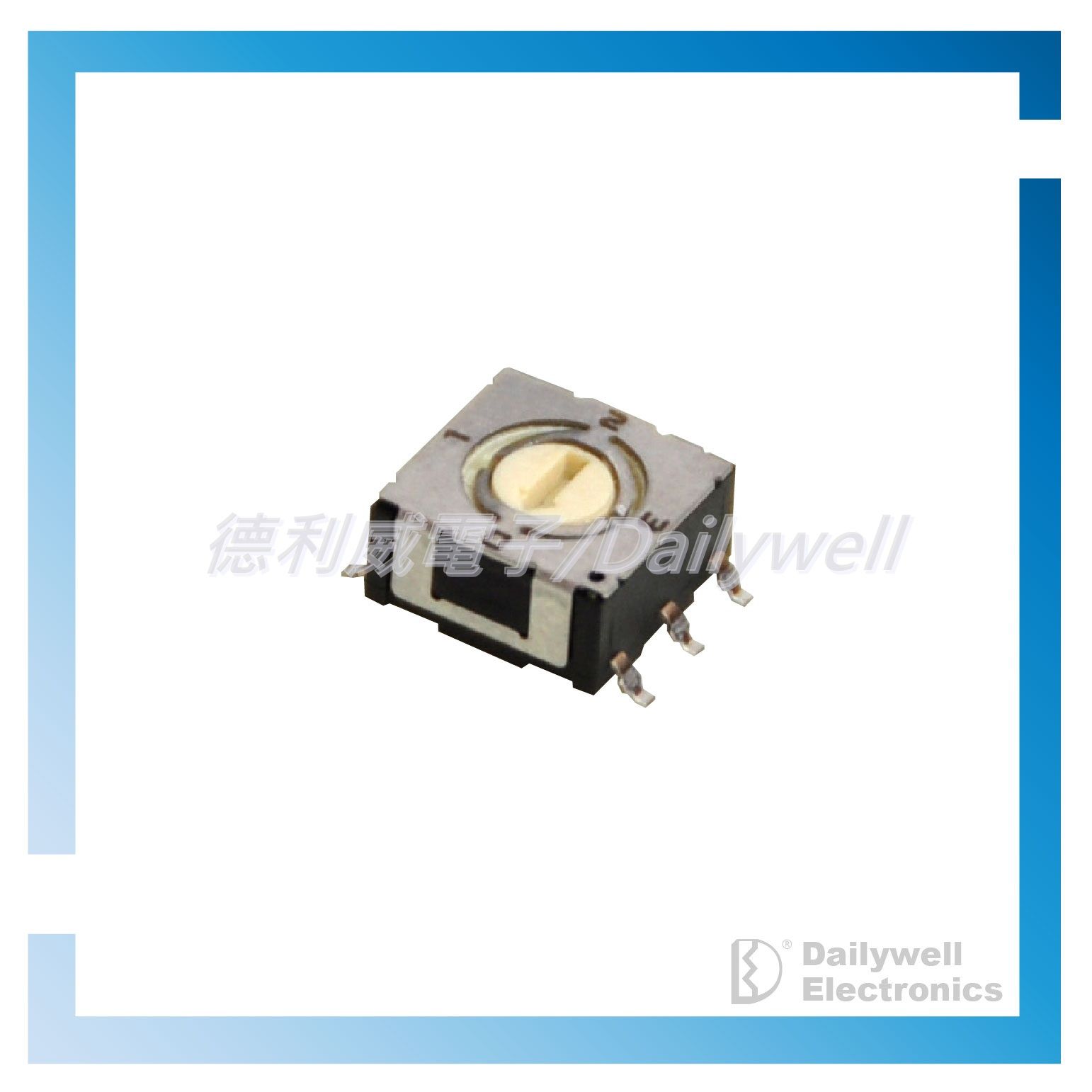 The contact rating of Dailywell RSC series rotaty switches up to 50VDC, 100mA and the machinacal durability up to 10,000 steps.
Dailywell RSC series rotaty switches have multiple position options, the total rotary angle 360° (4, 10, 16 steps).

Order Terms
1. Your inquiry will be answered within 24 hours.
2. Payment term: T/T in advance (first transaction)
3. Term of trade: FOB HK/TW
4. Mini Order Quantity: 100 PCS per item.
5. Mini Order Amount Per Shipment: USD$50
6. Lead time: 3-4 weeks.
Specification
Contact Resistance:100mΩ; MAX.
Insulation Resistance:100VDC - 1, 000mΩ; MIN.
Operating Force:40 ~ 200gf.cm.
Total Rotary Angle:360°.
Operating Life:10, 000 steps.
Operating Temp:-40°C to +85°C.
Applications
Communication equipment, Audio visual equipment.
Related Products

RH RV RM Series

---

The contact rating of Dailywell RH RV RM rotaty code switches up to 24VDC, 25mA and the operating temperature range between -25℃ and 80℃. The electrical life up to 200mΩ max, 20000 steps.Order Terms 1. Your inquiry will be answered within 24 hours. 2. Payment term: T/T in advance (first transaction) 3. Term of trade: FOB HK/TW 4. Mini Order Quantity: 100 PCS per item. 5. Mini Order Amount Per Shipment: USD$50 6. Lead time: 3-4 weeks.

---

RT2 Series

---

Dailywell RT2 series rotary switches available in 1 pole with position 2 to position 8, and we offer more rotary switches for PCB or panel-mount applications. Miniature and subminiature designs save space on PCBs, while solder lug, PC thru-hole, wire lead, or quick connect terminations support a variety of mount options.Tiny size of the RT2 series rotary switches is more convenient for user when installation and life expectancy up to 10,000 cycles. Besides, golden terminal could maintain stable conduction and enhancement of product quality.Applications of RT2 series rotary switches communication equipment, intercom equipment, high value toy, power strip voltage selector, AV machine, video recorder, air cleaner, piano, pet trainer and more.Order Terms 1. Your inquiry will be answered within 24 hours. 2. Payment term: T/T in advance (first transaction) 3. Term of trade: FOB HK/TW 4. Mini Order Quantity: 100 PCS per item. 5. Mini Order Amount Per Shipment: USD$50 6. Lead time: 3-4 weeks.

---

RT Series

---

Dailywell RT series rotary switches available in 1 pole with position 2 to position 8, and we offer more rotary switches for PCB or panel-mount applications. Miniature and subminiature designs save space on PCBs, while solder lug, PC thru-hole, wire lead, or quick connect terminations support a variety of mount options.Applications of RT series rotary switches include communication equipments, intercom equipment, high value toy, power strip voltage selector, AV machine, video recorder, air cleaner.Order Terms 1. Your inquiry will be answered within 24 hours. 2. Payment term: T/T in advance (first transaction) 3. Term of trade: FOB HK/TW 4. Mini Order Quantity: 100 PCS per item. 5. Mini Order Amount Per Shipment: USD$50 6. Lead time: 3-4 weeks.

---

---

Files Download

---
Press Release
Information COVID-19

"Dailywell focus on every medical switching requirement, and we fully support the medical related application to reduce COVID-19 crisis."

Read More

Dailywell Announce of A NEW Taiwan Plant Be Built to Enhance Production Capacity

Due to increase ordering requirements, Dailywell have built 3rd plant in Zhonghe, New Taipei City, which increasing our current production rate more, benefit our new products'production...

Read More

This is HOT news for our KPB22 series switches, which is complete approved by TUV & ENEC certification

The distinctive of KPB22 series, which specs on illuminated switches are lightweight-plastic material,
meets IP65 approval, different carved pattern customized, and with TUV & ENEC 61058-1...

Read More