1 pole 1 throws Tact Switches
LS701AHP Series
1 pole 1 throws LED Switches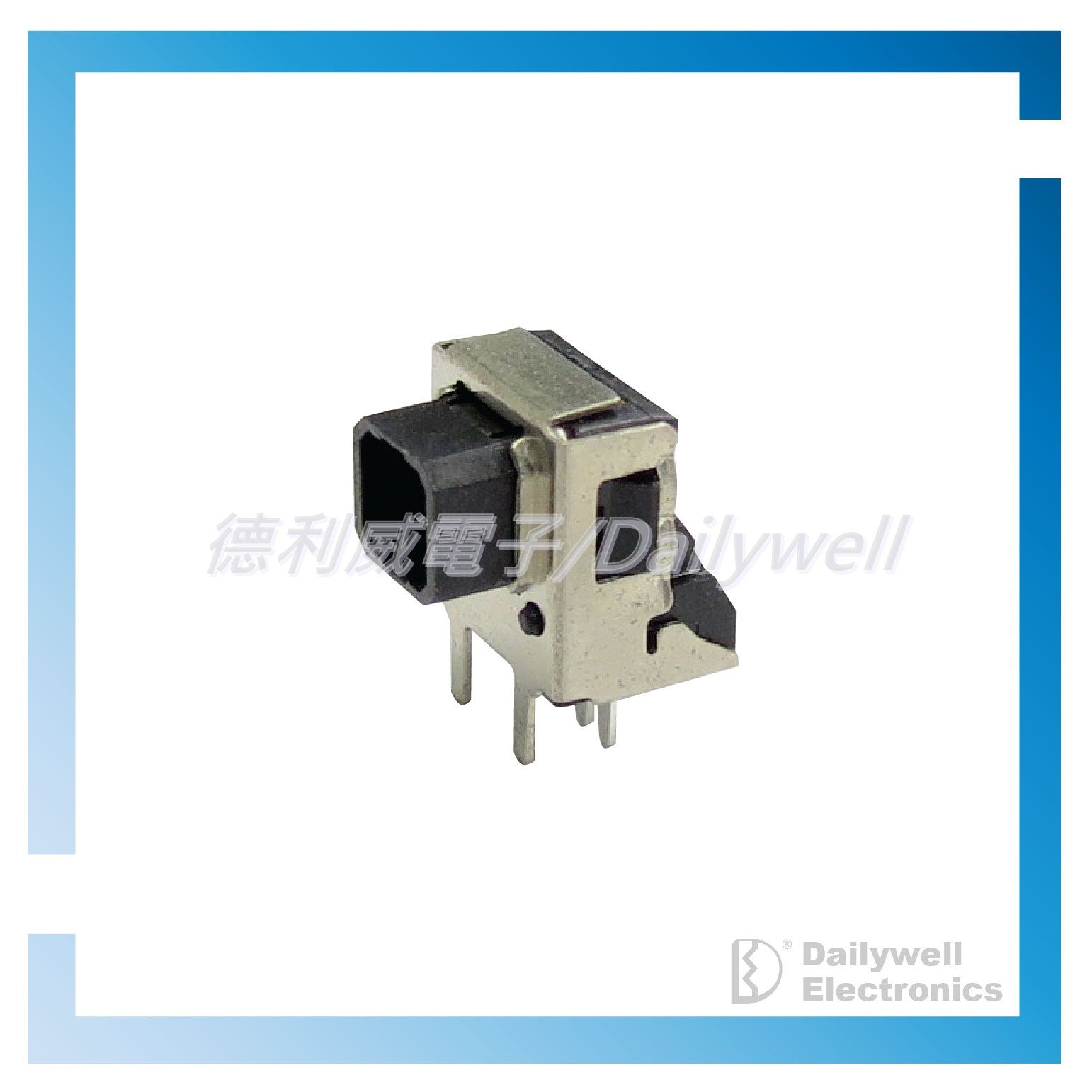 The contact rating of Dailywell LS701AHP series tact switches up to DC 12V 50mA and the operating temperature range between -25℃ and 70℃.

Order Terms
1. Your inquiry will be answered within 24 hours.
2. Payment term: T/T in advance (first transaction)
3. Term of trade: FOB HK/TW
4. Mini Order Quantity: 100 PCS per item.
5. Mini Order Amount Per Shipment: USD$50
6. Lead time: 3-4 weeks.
Specification
Contact Arrangement: 1 poles 1 throws.
Rating: DC 12V, 50mA.
Contact Resistance:100mΩ MAX.
Insulation Resistance:100mΩ min.
Travel: 0.25± 0.10 mm.
Operating Temperature Rang: -25°C~+70°C.
Applications
Audio-visual equipment, Electronic measuring instruments.
Related Products

TS_SMD/DIP Series

---

Dailywell TS_SMD/DIP series tact switches.Order Terms 1. Your inquiry will be answered within 24 hours. 2. Payment term: T/T in advance (first transaction) 3. Term of trade: FOB HK/TW 4. Mini Order Quantity: 100 PCS per item. 5. Mini Order Amount Per Shipment: USD$50 6. Lead time: 3-4 weeks.

---

TS Series

---

The contact rating of Dailywell TS series bright full face illuminated tact switches up to DC 12V, 20mA Max. and PUSH-ON type SPST function is available.The operating force is 160±50gf and the operating temperature range between -30℃ and 80℃.Order Terms 1. Your inquiry will be answered within 24 hours. 2. Payment term: T/T in advance (first transaction) 3. Term of trade: FOB HK/TW 4. Mini Order Quantity: 100 PCS per item. 5. Mini Order Amount Per Shipment: USD$50 6. Lead time: 3-4 weeks.

---

ML6 Series

---

The contact rating of Dailywell ML6 series illuminated tact switches up to 50mA, 12VDC and operating force is 160±50gf. The operating temperature range between -40℃ and 85℃. and storage temperature range between -40℃ and 85℃.Order Terms 1. Your inquiry will be answered within 24 hours. 2. Payment term: T/T in advance (first transaction) 3. Term of trade: FOB HK/TW 4. Mini Order Quantity: 100 PCS per item. 5. Mini Order Amount Per Shipment: USD$50 6. Lead time: 3-4 weeks.

---

---

Files Download

---
Press Release
This is HOT news for our KPB22 series switches, which is complete approved by TUV & ENEC certification

The distinctive of KPB22 series, which specs on illuminated switches are lightweight-plastic material,
meets IP65 approval, different carved pattern customized, and with TUV & ENEC 61058-1...

Read More