Pushbutton Switches
SPL12 Series
Illuminated Pushbutton Switches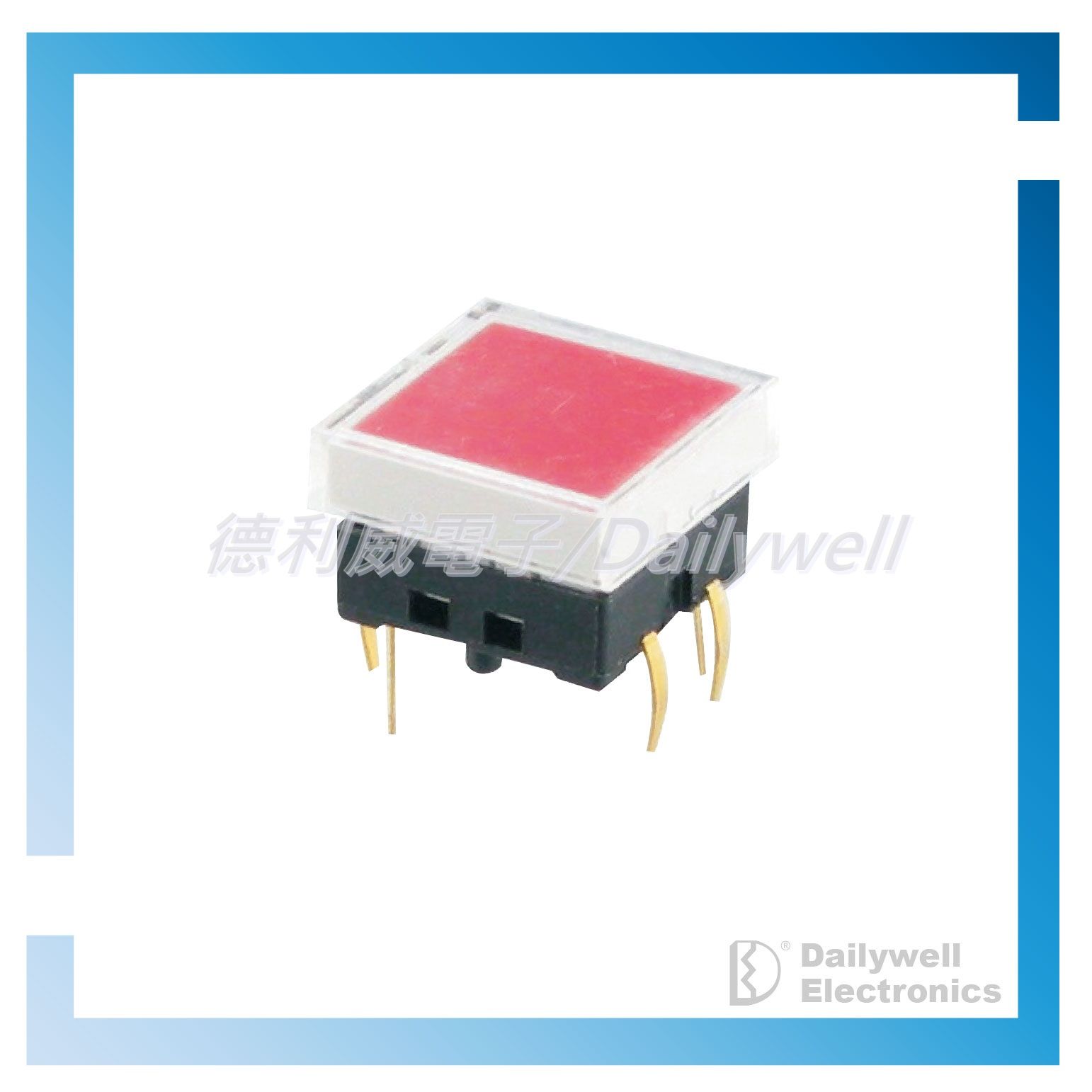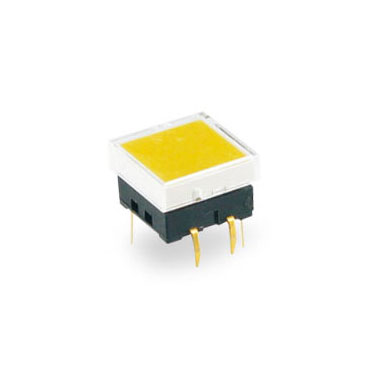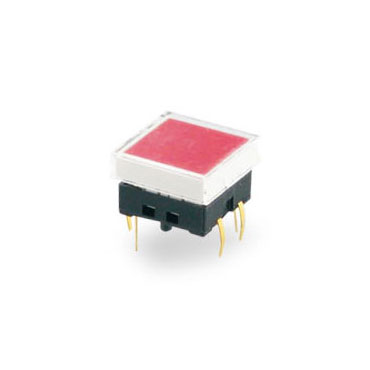 Features
The SPL12 series illuminated pushbutton switches offer multiple colors options of cap and LED.

The contact rating up to 12V DC 50mA and SPDT function is available.
Specification
Circuit: SPDT
Current Rating: 50mA @ 12VDC
Contact Resistance: 100m Ohm Max. (initial)
Insulation Resistance: 100 M Ohm Min.
Operating Force: 300 gf ± 50 gf
Total Travel: 0.3mm ± 0.1mm
Operating Life: 5,000,000 Cycles Min.
Operating Temperature: -25 deg. ~ +60 deg.
Solder Specifications: 260 deg. for 3 seconds
Materials
Cover: Polycarbonate (PC)
Cap: Polycarbonate (PC)
Housing: Polyamide (PA)
Base: Polyamide (PA)
Lamp Term.: Phosphor bronze (PBS) with gold plating
Act. Dome: Phosphor bronze (PBS) with silver plating
End Term.: Brass with gold plating
LED: Surface Mount Chip LED
Applications
Home appliances and Industrial control instruments.
Cover Style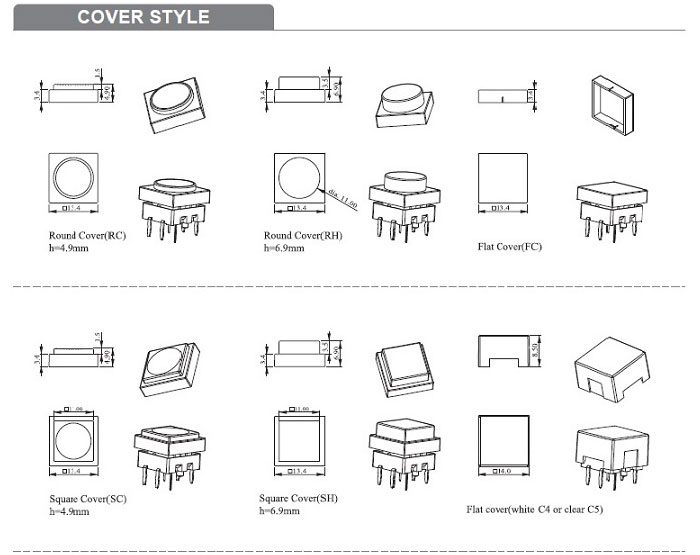 Related Products

SP86N Series

---

The SP86N series illuminated pushbutton switches offer multiple colors options of cap and LED. The contact rating up to 24V DC 12mA and SPDT function is available.

---

---

Files Download

---
Press Release
CES 2019 Consumer Electronics Show

Exhibition Dates: Jan 8– 11, 2019
Exhibition Booth No:62030
Exhibition Venue: LAS VEGAS, NV

Read More